Ultrasonic Arms is northern Arizona's home for
PROFESSIONAL GUN CLEANING
Liquid ultrasonic gun cleaning is a safe and highly effective way to professionally clean guns of all types and in all conditions.  Firearm malfunctions are often the result of a dirty and fouled firearm with old oil that hardens, and slows the timing of the action.  An ultrasonic cleaning can bring back full operation of your firearm.
Ultrasonic Arm's industrial-sized ultrasonic cleaning machine uses water-based degreaser in an eight-gallon tank, combined with heat and dual-frequency ultrasonic waves transferring through the water.  Ultrasonic cleaning uses the water as a vehicle to reach into the areas and parts that are typically hard-to-reach during manual cleaning.  A filtering system for the cleaning tank removes the debris and build-up from the gun cleaning.  This keeps the cleaning system working in a highly-efficient manner for the best results.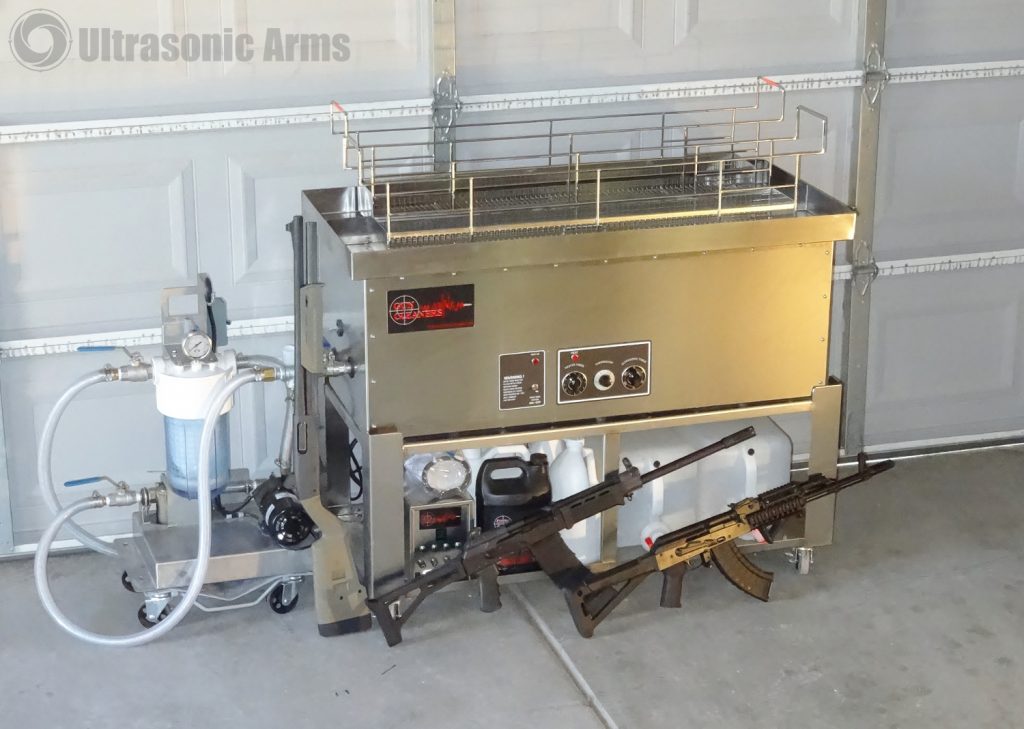 After the full ultrasonic cleaning, all of the gun parts are thoroughly rinsed in clean water, and then immersed into another eight-gallon tank to receive a protective light oil treatment.  Finally, the gun is carefully reassembled, and delivered to the customer in like-new condition.
Ultrasonic cleaning works great for cleaning pistols, revolvers, shotguns, rifles, AR platforms, AK platforms, and other semi auto rifles, and even suppressors/silencers.  It also works great for cleaning BB guns and pellet rifles.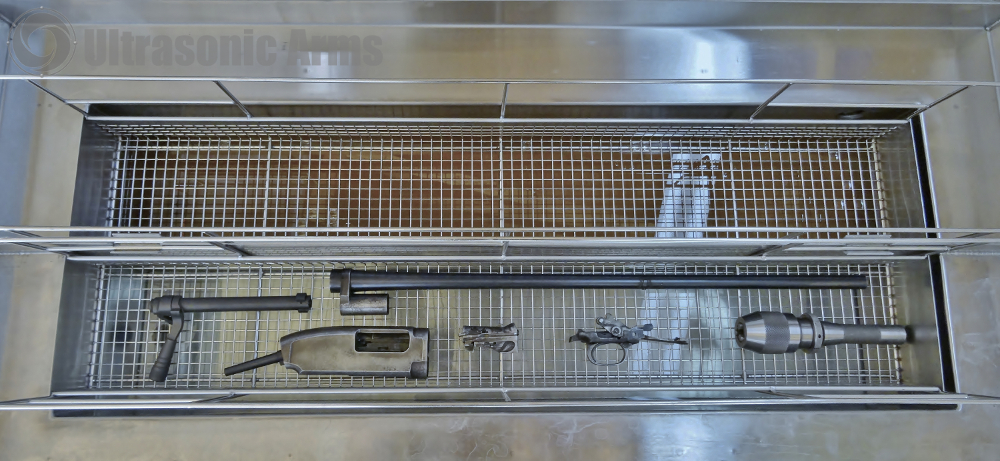 We also offer bore inspections to check the condition of the rifling and chambers.  Shot out bores will lead to decreased accuracy on any rifle.  Bore scope results can be sent by email to customers.
Ultrasonic cleaning is also safe and effective for engine parts, hand tools, musical instruments, and more.  If it can fit in the baskets, then it can be cleaned.
We are now proudly using the newly-developed Amsoil Gun Cleaning and Gun Lube products.  The chemical engineers at Amsoil spent two years on the development of this new product and now available to Ultrasonic Arms customers.
Call or email us for details and quotes.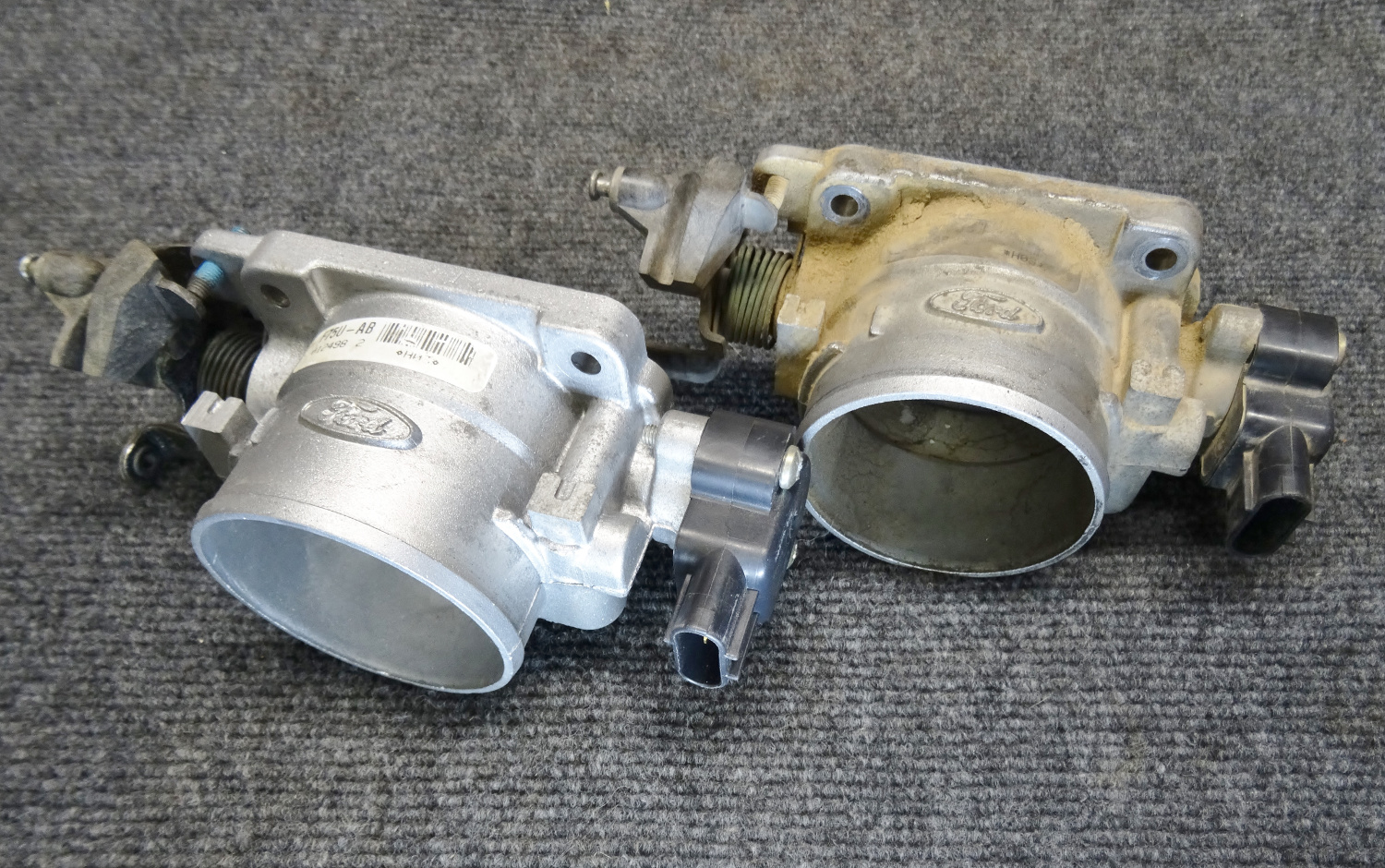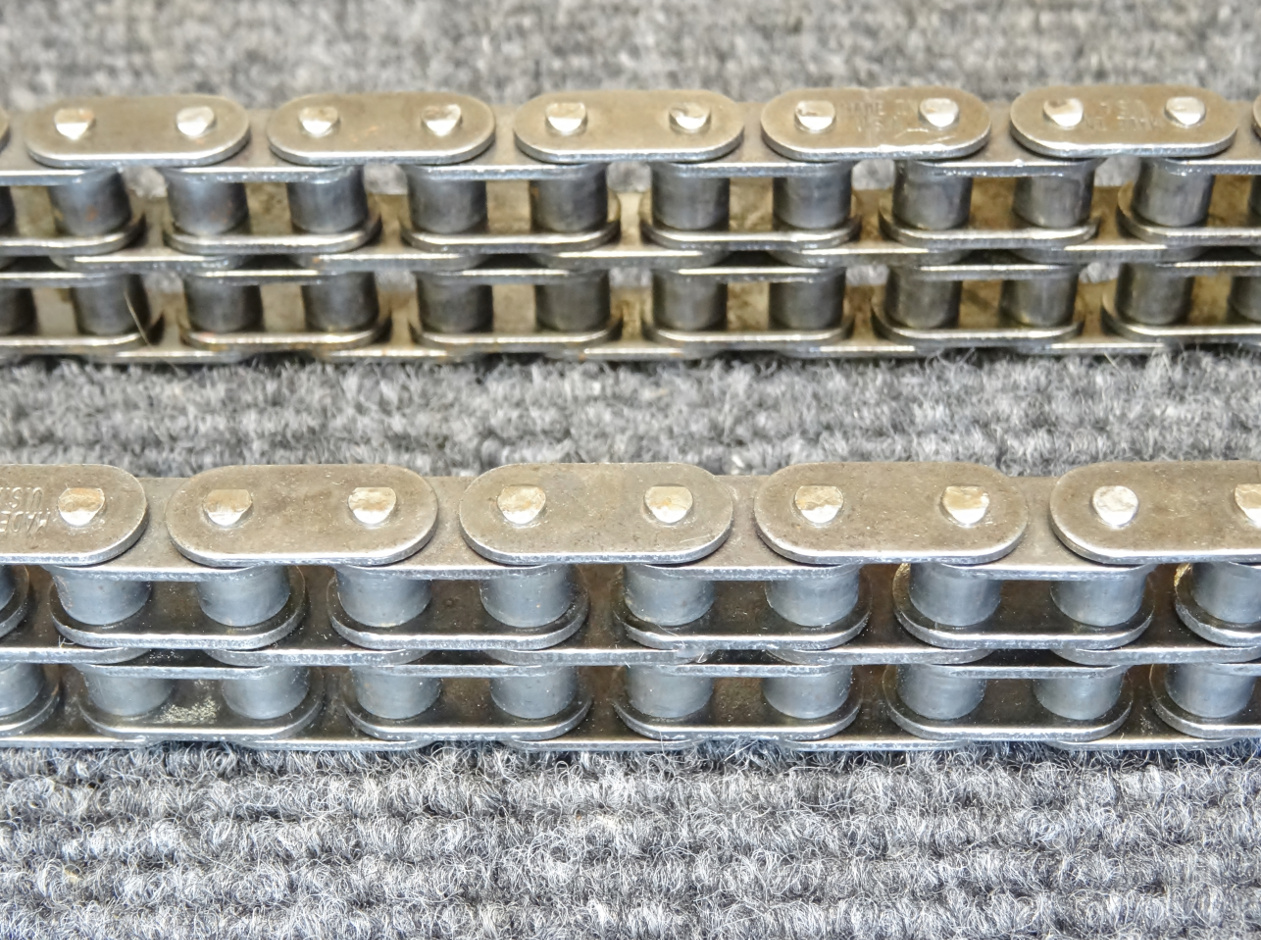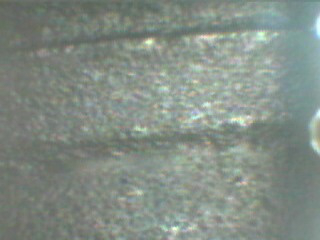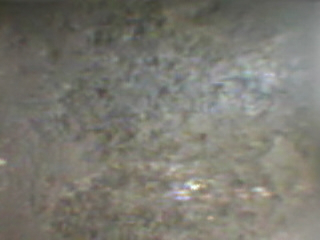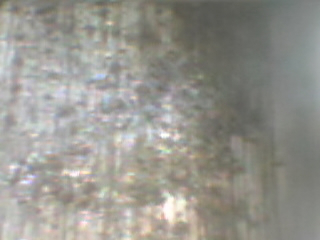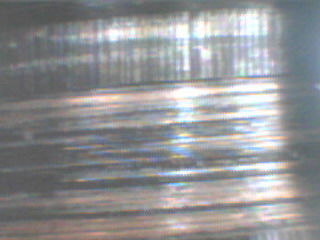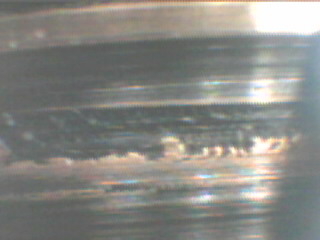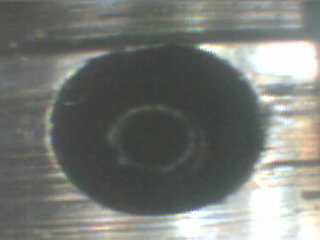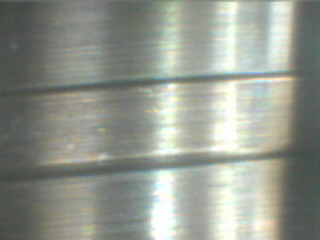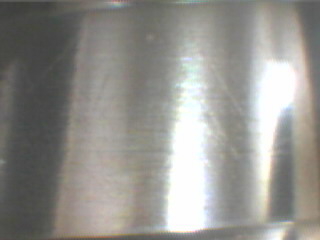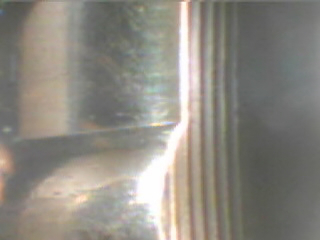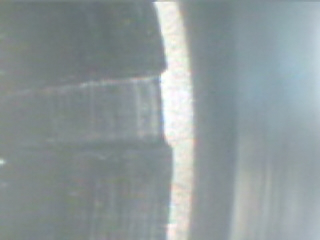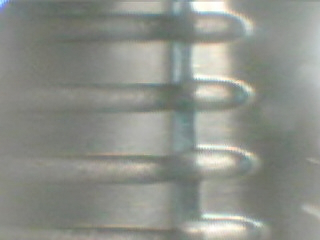 Copper fouling on un-lapped barrel.
Poor manufacturing, gouged out groove.
Shilen Select Match lapped stainless steel.
Glock crown and polygonal rifling.